Great Rollright is a village in the civil parish of Rollright, about 2 1/2 miles north of Chipping Norton. Two planes crashed near the village during the Second World War.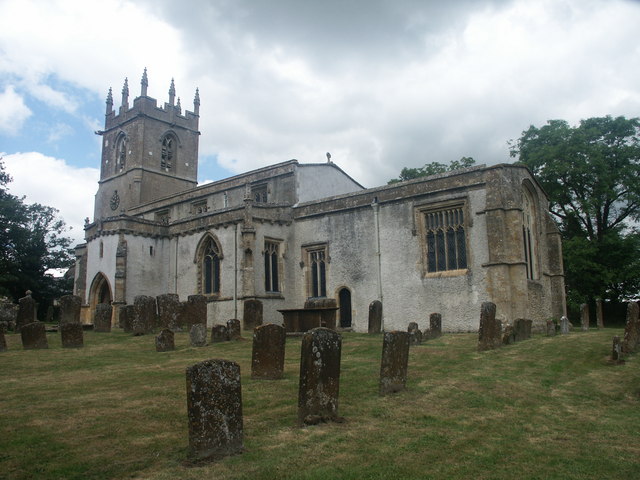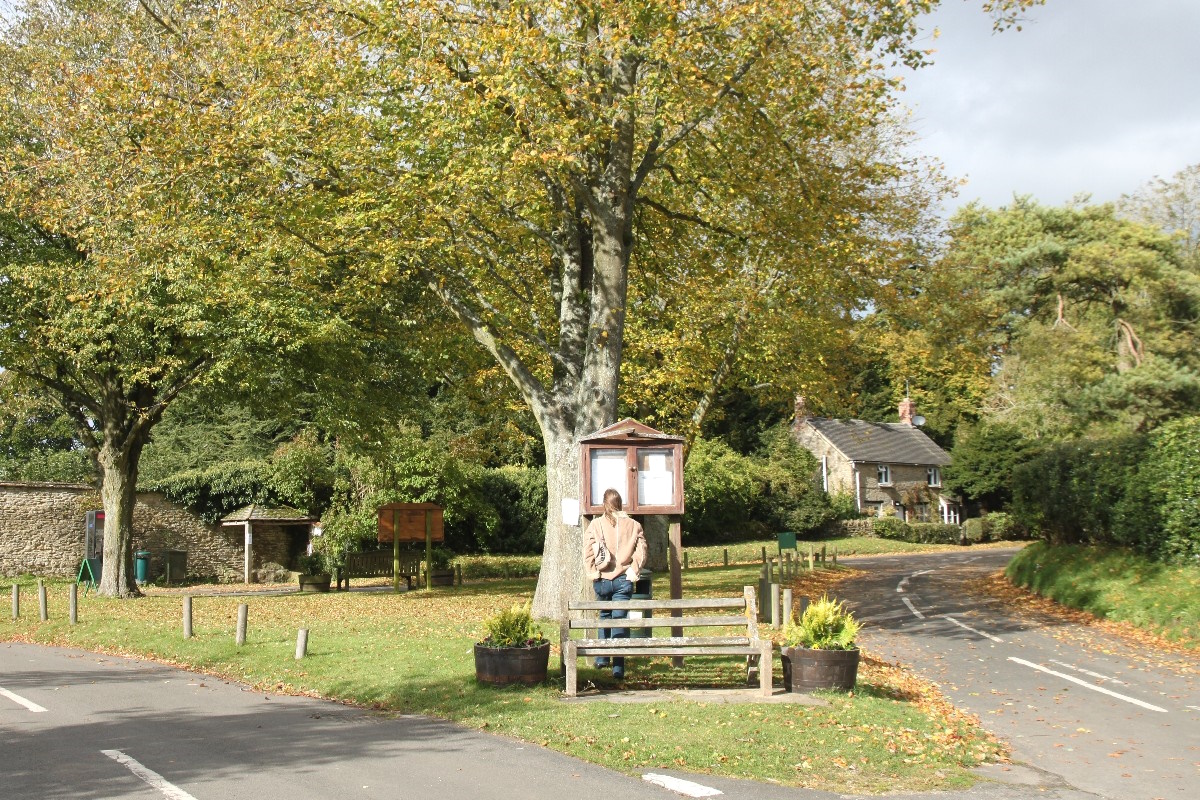 THE FIRST WORLD WAR
CHARLES BARRETT was serving as a Private in the 2nd/5th Battalion, the North Staffordshire Regiment when he died on 29th June 1918. He was aged 20 and is buried in Etaples Military Cemetery.
He was the son of Alfred and Harriet Barrett of Foxhole, Great Rollright. He enlisted into the Army Service Corps, Horse Transport Section in Oxford before transferring to the North Staffs. He was evacuated from the field and died in hospital of bronchitis and pneumonia.
RICHARD HUGH BERRY was serving as a Private in the 22nd (Service) Battalion, The Royal Fusiliers when he died of illness on 13th April 1916. He was aged 30 and is buried in Le Treport Cemetery.
He was the son of Richard and Caroline Berry, farmers in Great Rollright and had worked as a relieving officer of The Registrar of Births and Deaths for Chipping Norton. In January 1915 he married Nellie Hook from Hook Norton, at Hackney registry office.After his enlistment his wife lived at The Bungalow in Hook Norton.
He enlisted on 16th September 1914 in Shepherds Bush, London. He arrived in France on 16th November 1915, but on 8th April 1916 contracted scarlet fever. He was taken from the front to No 100 Field Ambulance, then to 23rd Casualty Clearing Station and then by No 12 Ambulance Train to the 16th General Hospital in Le Treport near Dieppe, arriving on 13th April. Complications set in and he died of acute ulcerative gastritis the following day. After his death his widow was awarded a 10 shilling a week pension.
He is also commemorated on the Chipping Norton war memorial.
JOHN WILLIAM BRIDGES was serving as a Private with 2nd/4th Battalion Oxfordshire and Buckinghamshire Light Infantry when he died on 4th January 1916. He was aged 40 and is buried in Eastbourne (Ocklynge) Cemetery.
He was the son of Caleb and Sarah Bridges of Great Rollright working as a farm labourer. He married Annie Woodcock in January 1903 in Chipping Norton. They had six children and lived in Great Rollright where he now worked as a cowman. He enlisted into the 2/4th Battalion in Oxford in February 1915. After he enlisted his family moved to 5, Burford Terrace, Chipping Norton.In March 1915 the Battalion were based in Essex, responsible for 14 miles of coastal defences. Private Bridges was taken ill with pneumonia and admitted to the Eastbourne General Hospital where he died.
Annie Bridges died in Enstone in 1943 aged 60.
He is also remembered on the Eastbourne Central Military hospital war memorial
WILFRED JOHN CARPENTER was serving as a Private in "C" company of the 15th Battalion, The Royal Warwickshire Regiment when he died of his wounds on 16th September 1916. He was aged 23 and is buried in Netley Cemetery in Southampton. He had succumbed to his wounds and died in the Royal Victoria Hospital in Hampshire.
He was the son of Harry Lynes and Sarah Jane Carpenter, of Great Rollright and had worked as a farm labourer, before enlisting into the RWR in Birmingham. He arrived in France with his Battalion on 15th November 1915. They entered the Somme Offensive during the Battle of Delville Wood on 20th July 1916 and fought in a number of phases. Private Carpenter was wounded in action during the Somme Offensive and evacuated back to England. He had succumbed to his wounds and died in the Royal Victoria Hospital in Southampton, Hampshire.
TOM HUDSON DCM was serving as Company Sergeant Major with "B" Company, the 2nd Battalion, The Oxfordshire & Buckinghamshire Light Infantry when he was killed in action during the Battle of Loos on 25th September 1915. He was aged 32 and is buried in the Guards Cemetery, Windy Corner, Cuinchy.
Tom Hudson was born in Upper Heyford in April 1883 to Mary Anne Hudson, who in 1872 had married Robert Izzard. His birth certificate has him recorded as a Hudson, whilst the 1891 census has him as an Izzard. Between 1900 and 1901 he worked for the Great Western Railway as a lad porter then carriage washer. He joined the Oxford and Bucks in Oxford in November 1901. He embarked with "B" company of the 2nd Ox & Bucks on 14th August 1914, landing at Boulogne. The Battallion took part in most of the major actions in 1914, The Battle of Mons and the subsequent retreat, The Battle of the Marne, The Battle of the Aisne and the First Battle of Ypres. On the 4th October 1914 Tom Hudson was awarded the Distinguished Conduct Medal, his citation reads:
"For conspicuous gallantry on the 4th October 1914 on the Aisne, when the telephone wire having been cut, he volunteered to carry a message under heavy shell fire, and subsequently rescued a severely wounded man from the trenches under the same fire"
During the 1st Battle of Ypres he was mentioned in the CO of "B" company, Lieutenant Baines' war diary:
"I told my platoon sergeants, having no other officers in the company, what we had to do, and set off. When we topped the ridge we saw a big stretch of open field, with a few khaki figures lying about - whether dead or alive I don't know. Beyond was a big wood, and looking through my glasses I could see Germans wandering about in it. More were lining the edge and shooting at us. My heart sank and I decided that I at any rate could never reach that wood – and I was not sure that I wanted to. If I became a casualty, Sergeant Hudson would have his chance at leading "B" Company in action, which was his ambition. However, I decided that what had to be done was best done quickly.We struggled on, Sergeant Hudson roaring like a bull, and doing great execution with the bayonet. The Bosches kept on breaking cover just in front of me up the ridge and giving me wonderful shooting. Hudson was with me on the ridge and had shots when a bunch came out. But if a single one appeared he invariably shouted, "Your bird, Sir!" I was so excited by this time that the sweat was streaming down my face and pouring off the points of my collar, which, having no tie-pin, was outside my jacket. I was wet through, but I had almost forgotten to be frightened. About this time we got held up on the left and I took a dive into the undergrowth. I broke through a thick bit and stumbled right on top of a bunch of about thirty Bosches, who promptly put their hands up. By a stroke of luck, out the corner of my eye I saw one German just getting up from the ground a little apart from the rest. He seemed different and as I looked at him he raised his pistol, but I was just before him and shot him dead at about ten yards range. The only effect this had on his men – he was their officer – was that their hands seemed to go a bit higher in the air than normal. They had all dropped their arms. I herded them out on to the ridge to be received by Hudson, who nearly bayoneted the first of them, before he realised the situation. Having got back on the ridge I found a big bunch of Germans collected there, and was conferring with Hudson what to do with them, when a slightly wounded man came along most conveniently and took charge of the fifty odd hulking Prussians. We went on collecting more Bosches, and left a party of them sitting on the ridge because we had no spare men to send back with them. Hudson kept on looking back at them to see that they were still there, when suddenly I saw him taking a dozen leaps back and he was amongst them with his bayonet, yelling like a madman. I dashed back and he swore he had seen them collecting rifles. My own belief is that they were far too frightened and much too thankful to be out of the fight to wish to arm themselves even if they had had the chance. However, eventually we were able to detail one man to stay with them and collect any others that were sent back. A lot of shells were bursting overhead and the noise was terrific. Suddenly I had a colossal blow on my right side, which sent me reeling. I was furious and turned on Hudson and said: "Who the hell hit me?" I was getting rather stupid with excitement and exertion. He said "You have been hit Sir", I said "I know that, but who hit me?" He said "You have been wounded". "Oh" I replied, "I thought somebody had hit me with a stick." I could not move my arm, it hung useless, so I carried my revolver in my left hand, Hudson telling me all the time I ought to go back. I heard myself saying to Hudson: "I am not going back yet, I am all right" I began to feel sick and then the trees went up in the sky and the sky came down to earth. I found Hudson bending over me and saying in his gentlest tones, "This is no place for you, Sir. I will get the men to line the edge of the wood. They will be all right and I have some nice Bosche to help you. It will be dark before you get back if you do not go now."
In 1915 the Battalion took part in the Battle of Festubert before CSM Tom Hudson was killed in action, one of the devastating losses of the Battle of Loos. A the time of his death his widowed mother was living and working as a domestic servant in Great Rollright.
He is also remembered on the Upper Heyford war Memorial.
ALFRED MOBLEY was serving as a Rifleman with the 21st (County of London) Battalion (1st Surrey Rifles), The London Regiment when he was killed in action on 15th September 1916 during the Battle of the Somme. He was aged 25, he is commemorated on the Theipval Memorial, having no known grave.
He was the son of Henry and Elizabeth Mobley of Great Rollright, and before the war worked as a horseman on a farm. He had previously served with the Oxfordshire & Buckinghamshire Light Infantry.
WALTER STOWE was serving as a Rifleman with the 17th Battalion, King's Royal Rifle Corps when he died of wounds received on 8th April 1918 during the German Spring Offensive. He was aged 34 and is buried in St Sever Extension Cememtery in Rouen.
He was the son of Benjamin and Sarah Stowe of Bay Tree Cottage, Whichford. In 1905 he married Matilda Welsh and they had a son and a daughter together, living at Great Rollright where he worked as a cowman. He had enlisted into the Army Service Corps supply branch before joining the King's Royal Rifles. On 16th March 1918 the KRRC as part of 117th Infantry Brigade took over front line positions near the village of Sorel in the Somme area. At 0430 on 21st a heavy bombardment began across the entire front line and at dawn the following day the Germans attacked in numbers. This was the start of the expected German Offensive. Buoyed by troops released from the Eastern Front after the surrender of Russia the Germans attacked in numbers across the old Somme battlefields. The Allies fought a fighting retreat back to the outskirts of Amiens and Private Stowe was wounded in the action, being evacuated to hospital in Rouen, where he died.
His widow re-married in 1919.
ALFRED HENRY TIDMARSH was serving as Chief Stoker, Royal Navy aboard HMS Vanguard when he was killed on active service on 9th July 1917. He was aged 48 and is buried in Lyness Naval Cemetery on Orkney.
He was born in Great Rollright on 26th May 1869 to parents Henry and Jane Tidmarsh, working as a farm boy. He joined the Royal Navy on 1st December 1887, aged 18 for 12 years. He trained as a stoker and was posted to HMS Howe, an Admiral class battleship, below, in May 1890.
After this he served on various depot ships until November 1896 when joined HMS Prince George, a Majestic class pre-Dreadnought battleship, below. During the two and a half years on her crew he worked his way up to Leading then Chief Stoker, leaving the ship in June 1899.
After a spell on the Duke of Wellington he joined HMS Ramillies, below, in January 1900. A Royal Sovereign class battleship she was flagship of the Mediterranean Fleet until returning home in 1902 for a refit. He left her in October 1903.
Spells at various depot ships followed until in March 1906 he joined HMS Lancaster, a Monmouth class armoured cruiser, below, assigned to the Mediterranean Fleet.
Chief Stoker Alfred Tidmarsh, below, a picture taken in Malta.
He returned home in April 1908, his last posting being to the cruiser HMS Endymion in 1909 before retiring to the Royal Navy Reserve in Chatham on 21st May 1910 after 22 1/2 years service.
In 1889 he married Florence Challis in Great R0llright and they had a son and a daughter together, before Florence died in 1901. In April 1908 he married Violet Whitley in Coulsdon, Surrey. After leaving the Navy, Alfred and Violet ran a pub, The Prince Regent also called the Grapes, with a daughter and two sons by Violet. At the outbreak of the First World War he is recalled to the Royal Navy, joining Pembroke shore base in Chatham on 5th August 1914. On 15th September 1915 he is posted to HMS Vanguard, a St Vincent class dreadnought battleship, below, based at Scapa Flow. His family move to Chiswick, where in March 1916 Violet gives birth to a second daughter called Poppy Vanguard.
On the 31st May 1916, Vanguard, under the command of Captain James Dick, was assigned to the 4th Division of the 4th Battle Squadron at the Battle of Jutland, being the eighteenth ship from the head of the battle line after deployment. During the first stage of the general engagement, the ship fired 42 rounds from her main guns at the crippled light cruiser SMS Wiesbaden from 1830, claiming several hits. Between 1920 and 1930, Vanguard engaged several German destroyer flotillas with her main armament without result. This was the last time that the ship fired her guns during the battle.
On the evening of the 18th August 1915 Vanguard sailed as part of the Grand Fleet of 29 dreadnoughts and 6 battlecruisers in an attempt to intercept the German Fleet which had the objective of bombarding Sunderland. No contact was made between the fleets, both sides returning to port the following day.
On the afternoon of 9 July 1917, the ship's crew had been exercising, practising the routine for abandoning ship. Returning at about 1830 she anchored in the northern part of Scapa Flow. At about 2330 witnesses on nearby ships reported a small explosion with a white glare between the foremast and the two turrets amidships , followed after a brief interval by two much larger explosions. A great cloud of smoke enveloped the area and when it cleared Vanguard had disappeared, taking 804 men with her, including Alfred Tidmarsh.
Initially there were fears a German submarine had been responsible and orders to protect the anchorage were given at 2330. These were lifted at 0730 the next morning when the Admiralty were satisfied the loss of the Vanguard had been caused by a internal explosion. A court of inquiry heard accounts from many witnesses on nearby ships. They accepted the consensus that there had been a small explosion with a white glare between the foremast and "A" turret, followed after a brief interval by two much larger explosions.The Court decided, on the balance of the available evidence, that the main detonations were in either "P" magazine, "Q" magazine, or both. A great deal of debris thrown out by the explosion landed on nearby ships; a section of plating measuring five feet by six feet landed on board Bellerophon. It was matched with a sister ship, and was found to be from the central dynamo room, which reinforced the evidence suggesting that the explosion took place in the central part of the ship.
Although the explosion was obviously an explosion of the cordite charges in a main magazine, the reason for it was much less obvious. There were several theories. The inquiry found that some of the cordite on board, which had been temporarily offloaded in December 1916 and catalogued at that time, was past its stated safe life. The possibility of spontaneous detonation was raised, but could not be proved.It was also noted that a number of ship's boilers were still in use, and some watertight doors which should have been closed in war-time, were open as the ship was in port. It was suggested that this might have contributed to a dangerously high temperature in the magazines. The final conclusion of the board was that a fire started in a 4-inch magazine, perhaps when a raised temperature caused spontaneous ignition of cordite, spreading to one or the other main magazines which then exploded. On 12thSeptember 1975 a detailed investigation carried out by the Royal Navy's Command Clearance Diving Team confirmed that the original explosion destroyed virtually all the explosive ordnance on board and blew the wreck apart.
The photograph of Alfred Tidmarsh above was framed as a memorial which was given to each of his four children by his second wife Violet.
PERCY TIDMARSH was serving as a Corporal in the 1st Battalion, The Oxfordshire & Buckinghamshire Light Infantry when he died on board the hospital ship Syria, of wounds or illness, on the 11th December 1915. He was 25 and was buried at sea, being commemorated on the Basra Memorial in Iraq. He was the son of James and Susan Tidmarsh of Great Rollright, they later moved to Blenhiem Cottage, Hook Norton where Percy worked as a carter.
He joined the 1st Ox and Bucks in Mesopotamia on the 5th December 1914. The Battalion, as part of the 6th Poona Division, moved from India to Mesopotamia in November 1914. They took part in the march towards Kut-al-Amara with the intention of capturing it from the Ottomans. The battle for Kut began on 26 September and raged for a number of days until the Ottomans went into retreat and Kut was captured on 28th September 1915. The battalion then took part in the Battle of Ctesiphon in the effort to capture the capital, Baghdad, which ended in the 6th Poona Division being defeated by the Ottoman forces. 635 officers and men of the battalion fought in the battle of Ctesiphon and 304 became casualties. The Division subsequently retreated to Kut, reaching it on 3 December 1915, where it was besieged by the Ottomans, beginning on 7 December, with a garrison of 10,000 Britons and Indians. The Ottomans launched numerous attempts to take Kut, all of which were repulsed by the defenders, with both sides suffering heavy casualties. The British tried desperately to relieve Kut, but failed, suffering heavy losses.
INTER-WAR
WILLIAM JOHN PENSON-HARRIS had served as a Sergeant with the 21st Brigade, The Royal Field Artillery when he died on 3rd July 1920. He was aged 25 and is buried in Great Rollright St Andrews Churchyard.
He was the son of George and Elizabeth Penson-Harris of Great Rollright, having been born in Temple Grafton in Warwickshire. He enlisted into the RFA as a Gunner and was sent to France on 15th March 1915. He served in France throughout the war being promoted Corporal then Sergeant. After the war he was mentioned in despatches on 23rd December 1918, whilst attached to the Royal Engineers Gas Service.
He died in Fermoy Military Hospital in County Cork of acute septicaemia caused by burns from an explosion of his Verey pistol while on duty. Sergeant Penson-Harris had been in charge of the guard during a military patrol on Rathealy Road in Fermoy at about 0030 on 28th June and carried a Verey pistol in his belt. His comrade, Driver F. W. Geldart, asked him for the time, and in the act of getting a watch out of his trousers pocket the pistol went off. He suffered severe burns to his left thigh and delayed seeking proper medical treatment, though it was close at hand. The burns turned out to be fatal andhe died of acute septic toxemia five days later.
THE SECOND WORLD WAR
GEOFFREY TANNER was serving as a Private in 342 Company, the Pioneer Corps when he died, after the surrender of Germany, on 23rd September 1945, aged 25. He is buried in Munster Heath War Cemetery.
SOME OF THOSE WHO SERVED AND SURVIVED IN THE FIRST WORLD WAR
JOHN WILLIAM BENCH was born in Great Rollright in 1875 to parents Henry and Matilda Bench of Church End and had worked as a farm labourer. In February 1899 he enlisted into the Royal Field Artillery for 7 years in the colours and five in the reserves. He was posted as a Driver and served at home until 25th Janury 1900 when he was posted to South Africa to serve in the Second Boer War. He served there until 16th August 1900, being awarded South African Medal with Cape Colony and Orange Free State clasps. He elected to extend his time in the colours for 12 years and served at home until February 1911, when he was discharged as his period of engagement was over. His parents having died he returned to Great Rollright where he lived with his uncle and worked as a farm labourer.
On 25th September he re-enlisted into the RFA in Oxford at the age of 38. He was posted to the 7th Divisional Ammunition Column landing in Zeebrugge on 1st October 1914. Originally tasked with assisting in the defence of Antwerp. However, by the time they arrived the city was already falling and the 7th was instead ordered to hold certain important bridges and other places that would help the westward evacuation of the Belgian army, They the moved up to Ypres where they fought the Germn Army to a standstill in October and December 1914. In 1915 they supported all the major engagements on the Western Front including the Battles of Festubert and Loos. He returned to England on 9th February 1916 and served in Reserve Brigades at home until demobilization on 21st February 1919, being discharged suffering from rheumatism.
SECOND WORLD WAR PLANE CRASHES
On 23rd December 1944, Boeing B-17 (Flying Fortress) 43-38812 of the 749 Bomb Squadron, USAAF, had diverted to Portreath, Cornwall on 19th December 1944, following a raid on Koblenz. On 23rd December 1944 the aircraft was returning to its base at Glatton in Cambridgeshire, but received orders to divert to an RAF Station, probably Moreton-in-Marsh, as Glatton was fogged in. In the darkness and fog and descending on instruments, it flew into high ground at Great Rollright, near Ascott Farm. The eight crew members who died were;
Pilot 2nd Lieutenant Clifford Hendrickson, aged 27 from Jasper, Indiana, the son of Frank and Isabel Hendrickson. He enlisted into the Army Air Force in October 1942. He was originally buried in Cambridge but was was repatriated to the United States and he was re-interred in Siloh Cemetery, Ireland, Indiana in 1948.
Co-Pilot 2nd Lieutenant Walter Graves, aged 22 from Tennessee, the son of Main and Pearl Graves. He enlisted into the Army Air Force in September 1942. He is buried in the Cambridge American Cemetery.
Navigator Flight Officer Joseph L Kilmer, aged 21, he was born in Chenung in New York State to parents Leslie and Rose Kilmer. He was a clerk when he enlisted into the Army Air Force in February 1944. He is buried in the Cambridge American Cemetery.
Bombardier Flight Officer David E Williams, aged 20, he was the son of David and Beatrice Williams of New Jersey. His body was repatriated to the United States and he is buried in Beverly National Cemetery, Burlington County, New Jersey.
Engineer Sergeant George Henry Bruer, (below), aged 22, he was the son of Henry and Rosalie Bruer of St Johns, Florida, and husband of Ann Bruer. He had enlisted into the Army Air Force in December 1941. Originally buried in Cambridge American Cemetery, his body was repatriated and re-interred in St. Augustine National Cemetery, Florida in October 1948.
Radio Operator Sergeant Robert H Riedel, (below), aged 19, the son of Harry and Irene Riedel of Cuyahoga, Ohio. Robert enlisted June 2, 1943, He graduated from radio operator school at Scott Field April 26, 1944, and won his wings June 29, at Yuma, Arizona. He had been overseas less than a month at the time of his death. Originally buried in Cambridge American Cemetery, his body was repatriated and re-interred in Sunset Memorial Park. Ohio.
Waist Gunner Sergeant George Bruce Hawley, aged 19, Originally buried in Cambridge American Cemetery, his body was repatriated and re-interred in Fort McPherson National Cemetery in Colorado in May 1949.
Ball turret Gunner Sergeant Edmund Thomas Fitzgerald, aged 20, son of Edmund and Ella Fitzgerald of Taunton, Massachusetts. He enlisted into the Army Air Force in July 1943. Originally buried in Cambridge American Cemetery, his body was repatriated and re-interred in Saint Francis Old Cemetery in 1946.
Tail Gunner Sergeant Clifford T Heinrich was badly injured in the crash and spent 14 months in hospital before returning to the United States in February 1946.
On 8th April 1945, Vickers Wellington BK133, of 21 Operational Training Unit, took off from RAF Moreton in Marsh at 0025 hours, for night solo circuits and landings and single engine approaches and overshoots. The aircraft crashed at 0055 hours near Great Rollright. The aircraft landed after one normal circuit and took off again at 0048 hours. At 0051 hours the pilot called "practice single overshoot", and about one minute later the aircraft was plotted flying normally at 500/1000 feet, when the engines cut out and almost immediately the aircraft crashed.
It was the opinion of the Investigating Officer into the accident that during single engine flying, the pilot lost height and noticed he was getting close to higher ground, and jettisoned petrol to gain height. Having done so he sent a normal overshoot signal. The engines then failed through fuel shortage because the pilot had jettisoned petrol and left the jettison valve open. The accident was considered an error of judgement on the part of the pilot.
The crew, all from the Royal Australian Air Force are buried in Oxford Botley cemetery.
Flight Sergeant John Vickers, aged 21, pilot.
Flight Sergeant Anthony Brunskill, aged 20, navigator.
Flight Sergeant John Newcombe, aged 30, air bomber.
Flight Sergeant Everard Graebner, aged 22, wireless operator/air gunner.
Flight Sergeant John Thomas, aged 20, wireless operator/air gunner.
Warrant Officer Charles Harrison, aged 34, wireless operator/air gunner.
This was the last Wellington Mk III to be lost by a Bomber Command Operational Training Unit.
On 23rd August 1945 a De Havilland Mosquito B Mk XX KB194 from 16 Operational Training Unit took of from RAF Barford St John at 2046 on a training flight. It is believed that after losing control in cloud the aircraft broke up and crashed at 2104 at Heath Farm. east of the village.
Flying Officer George Mansell Proctor DFC, the pilot aged 22 and Flying Officer Keith Leslie Kelly DFC, navigator, aged 20, both from the Royal New Zealand Air Force died in the crash and are buried in Oxford Botley Road cemetery.
Flying Officers Proctor and Kelly had flown their operational tours with 619 Squadron, RAF, being members of the same crew on at least 33 sorties.