Salford is a village and civil parish about 1 ¹⁄₂ miles west of Chipping Norton, Oxfordshire.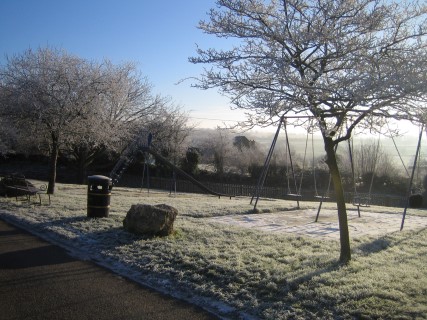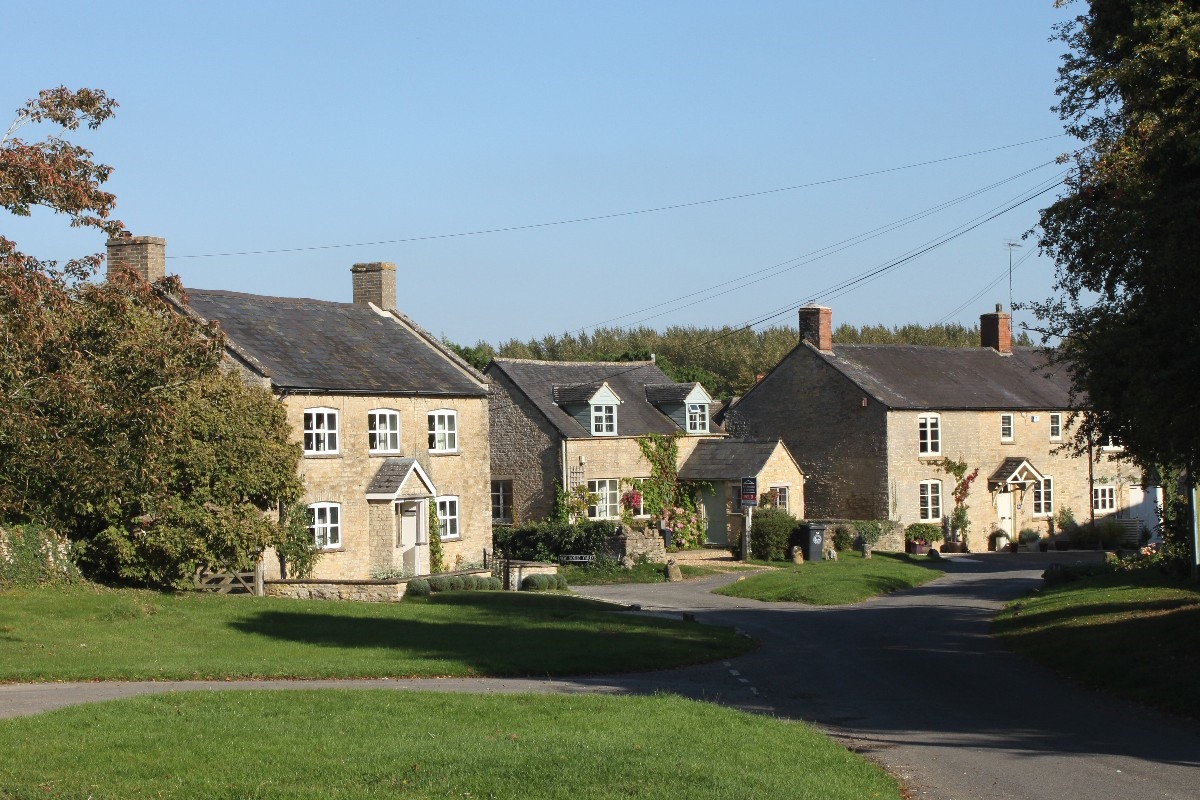 FIRST WORLD WAR
WILLIAM CECIL CALLIS was serving as a Private with the 23rd Battalion, (County of London) The London Regiment when he was killed in action on 2nd December 1916. He was aged 27 and is buried in Hedge Row Trench Cemetery near Ypres, Belgium.
The son of Robert and Isabella Callis, he had been born in Ashwell, Rutland. His family moved to Upper Bedford Place in Bloomsbury, running a boarding house whilst William worked as a nursery clerk. He enlisted into the City of London Yeomanry (Rough Riders) in Putney in 1915.
He transferred to the 23rd Battalion, The London Regiment in France on 23rd September 1916. As part of the47th (2nd London) Division the battalion helped capture Eaucourt l'Abbaye on 3rd October during The Battle of Transloy Ridges, a phase of the Somme Offensive of 1916. At the beginning of December 1916 the Battalion was in trenches in the Ypres canal sub-sector. On 2nd Private Callis was killed by a shell with 3 others wounded.
Hedge Row Trench Cemetery was begun in March 1915 and used until August 1917. The cemetery suffered very severely from shell fire, and after the Armistice the positions of the individual graves could not be found or reconstructed. The headstones are therefore arranged symmetrically round the Cross of Sacrifice.
He was the nephew of Arthur Wright Callis, Rector of Salford Parish Church.
ARTHUR WILLIE CANDY was serving as a Gunner with 152nd Siege Battery, The Royal Garrison Artillery when he died of gas poisoning on 18th July 1917. He was aged 31 and is buried in Canada Farm Cemetery in Belgium.
He was the son of Frederick and May Candy having been born in Wimborne, Dorset. In 1911 they were living in Brewery Cottage, Albion Street in Chipping Norton where he worked with his father as a maltster in Hitchman's Brewery. In 1912 he joined the 4th Territorial Battalion of The Oxfordshire and Buckinghamshire Light Infantry as a part time soldier. On 30th August 1913 he married Ada Thornton at Salford Parish Church and they had a daughter, Ada born in August 1915, living at Lime Tree Hill in Burford.
On 9th June 1916 he was embodied into the Royal Garrison and posted to France on 16th November the same year. He joined 152nd Siege Battery in the field on 26th November 1916. They were based on the Ypres salient in 1917 when they came under German artillery fire including gas shells.
After he enlisted Ada Candy moved to Pear Tree cottage in Salford and received a 18s/9d a week Army pension after his death. She remarried in 1918.
He is also remembered on the Burford War Memorial.
WALTER FRANK JACQUES was serving as a Private in the 4th Squadron, Machine Gun Corps (Cavalry) when he died of wounds received on 15th April 1918, defending against the German Spring Offensive. He was aged 21 and is buried in St Sever Cemetery Extension in Rouen.
He was the son of James and Mary Jacques innkeepers of The Black Horse, Salford and had worked as a farm labourer before enlisting in the Queens Own Oxfordshire Hussars in 1915 joining the machine gun section. The machine gun sections were taken from 6th Dragoon Guards, 3rd Hussars and Queen's Own Oxfordshire Hussars to form the 4th Squadron machine Gun Corps of the 4th Cavalry Brigade in 2nd Cavalry Division , on 28 February 1916.rj
In March 1918 the expected German offensive was unleashed on the Somme area. This was an attempt to win the war before American troops arrived in numbers, using men released from the Eastern Front by the surrender of Russia. They pushed back the Allied lines back some 40 miles before the advance was halted outside Amiens. Private Jacques was wounded during the Battle of St Quentin, a phase of the of the First Battles of the Somme in which the Division was engaged between 21st March and 1st April 1918. He died in No 6 General Hospital in Rouen.
ERNEST SPENCER was serving as a Private with the 2nd Dragoon Guards (Queen's Bays) when he died at home in Salford from influenza on 17th January 1919. He was aged 24 and is buried in Salford St Mary Churchyard.
He was the son of Henry and Mary Spencer of 47, Rock Hill in Chipping Norton and had worked as a factory labourer. He had served with the 2nd Dragoons in France but had contracted influenza after the Armistice.
JOSEPH YATES was serving as a Private in "C" Company of the 2nd Battalion, The Duke of Edinburgh's Wiltshire Regiment when he was killed in action on 9th August 1918. He was aged 26 and is buried Le Vertannoy British Cemetery in the Pas de Calais.
He was the son of Joseph and Minnie Yates, of Hill Farm, Salford and had worked as a farm labourer.
In 1915 he enlisted into the Queen's Own Oxfordshire Hussars, later transferring to the 2nd Wiltshires. In August 1918 his Battalion was camped in the French village of Hinges in the Pas de Calais. On 8th Augustintelligence was received that the Germans in front of them were withdrawing. After reconnaissance patrols had been sent out and enemy machine gun posts had been eliminated, the Battalion moved forward on 9th August. Private Yates was killed when the advance was hit by gas shells and machine gun fire.
SECOND WORLD WAR
JAMES HUBERT FRANKLIN was serving as a Private with "C" Company, the 1st Battalion, The Durham Light Infantry when he was killed in action on 27th November 1944. He was aged 23 and is buried in Forli War Cemetery in Italy.
He was the son of Archibald Hubert and Elizabeth May Franklin, of Salford.
He had previously served with the Royal Norfolk Regiment before joining 1st battalion DLI. The Battalion had almost been wiped out on the island of Cos in the eastern Mediterranean in 1943. On 21st November the battalion strength was down to 16 officers and just over 100 other ranks,1st DLI were now stationed at Mena near Cairo. Four officers and one hundred and fifty nine other ranks joined from 17th DLI in England the base camps were scoured and DLI men were diverted to 1st DLI. March 1944 saw the battalion up to strength once more. In May 1944 they came under the orders of 10th Indian Division. The division fought the rest of the Italian Campaign, facing hard fighting northwards through central Italy with the Eighth Army. Numerous mountain battles and river crossings followed with Operation Olive on the Gothic Line and then Operation Grapeshot. The division earned many battle honours and decorations and suffered many casualties before final victory in Italy in May 1945.
On the 27th November 1944 a German self propelled gun shelled a farmhouse being held by a section of `C` Company, a direct hit on the farmhouse caused the forward facing wall to collapse inwards on the section who were sheltering from the heavy rain, Private Franklin was killed when he was buried beneath the rubble.
BURNETT THOMAS RAMSAY ROURKE was serving as a Gunner with the 88th Field Regiment, the Royal Artillery when he died on 23rd July 1943. He was aged 41 and is buried in Kanchanaburi War Cemetery in Thailand.
He was the son of Thomas and Charlotte Rourke, having been born in Christchurch, Hampshire. He married Mabel Wallington in Salford in 1931. At the outbreak of war he was working as a groom in Wenlock, Shropshire and also served in the Observer Corps, whilst his wife who was incapacitated lived at 14, Bleak House in Chipping Norton.
The 88th Field Regiment of the Royal Artillery arrived in Singapore in November 1941 equipped with 24 x 25 pounder guns. They were sent up country to Mantin in Malayia as part of the 9th Indian Division. They supported the 3/17th Dogra Regiment in action against the Japanese at the Battle of Kota Bharu on 8th December 1941. The 9th Indian Division fought a relatively successful defensive retreat down Malaya's east coast. Gunner Rourke was wounded in action and reported missing but later found to be a Prisoner of War . He died of colitis and dysentery in Malai 2 camp in Singapore, whilst a forced labourer of the Japanese during the building of the Burma to Siam Railway, known as the Death Railway.